Latest from the team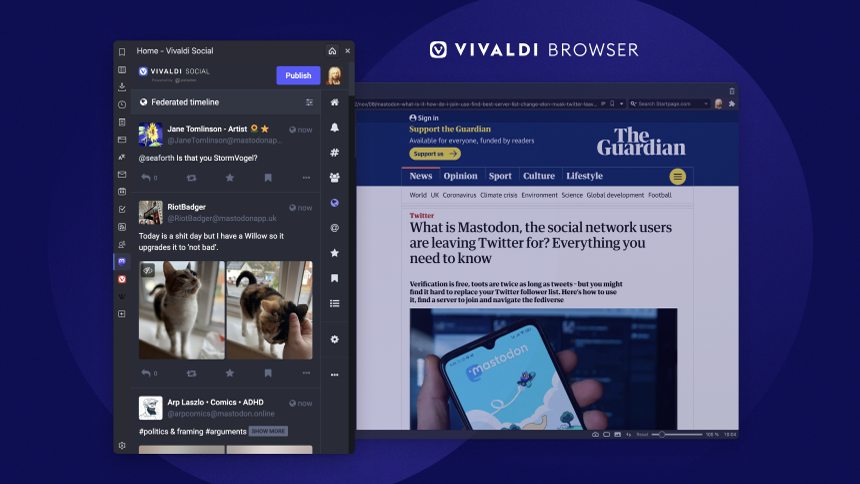 Vivaldi recently became the first browser to have its own Mastodon instance, Vivaldi Social. Now, the new version on the desktop is the first to integrate Mastodon into the browser itself, along with the ability to pin tab groups and other UI improvements.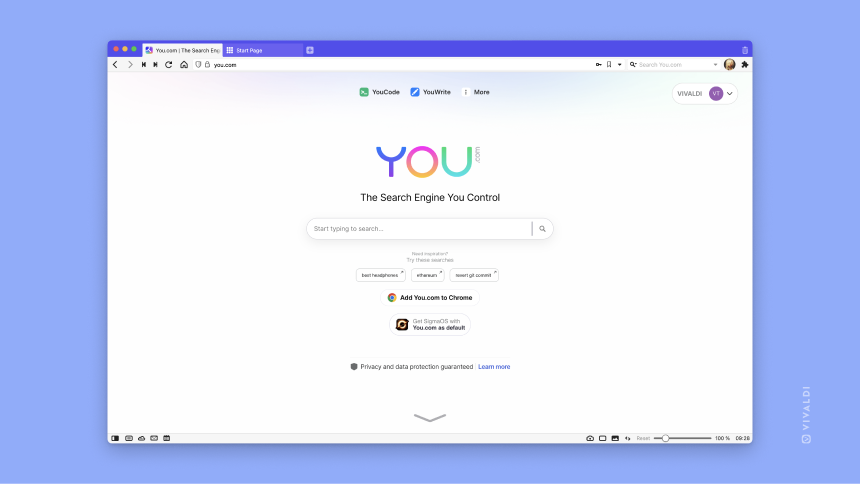 You.com joins our line-up of default search engines, offering unique options for a more custom search experience.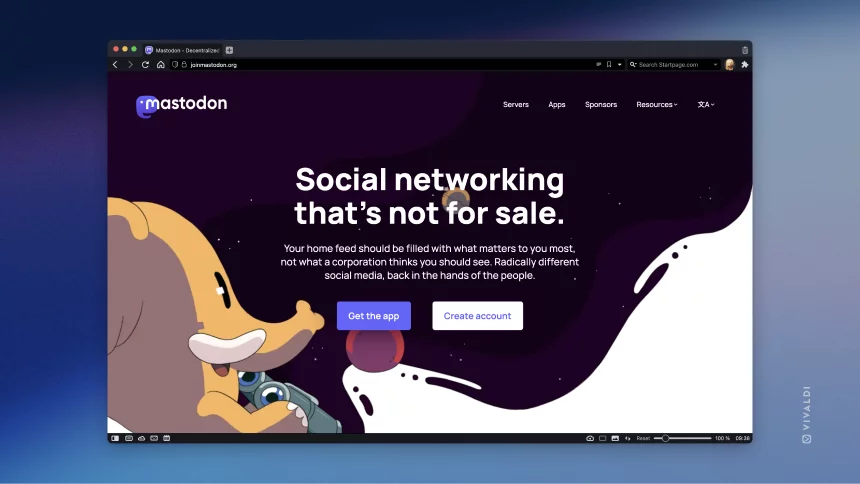 With so much news about social media these days, covering Twitter's new owner's recent changes, or trust issues in companies like Meta/Facebook, many people are looking for something else and have heard the word "Mastodon". But what is Mastodon and how do you sign up?
Featured Community blog posts
One of the most interesting by-products of all the tussle that there was (and still is) following the acquisition of Twitter by Elon Musk… , with all the mess also derived from the incongruous moves of the well-known…
3 days ago
By mcastel
I've been lucky in my life. Couple of marriages, five great kids, 4 grandkids (so far), blessed (still) with pretty good health, and mostly well rewarded financially for my work. Mind you, I spent too much of that,…
6 days ago
By travellinbob
Picked up "Waves" by Virginia Woolf from the library at work today. She has always been a favorite writer. Maybe because her voice is extremely original. The first time I read "Mrs. Dalloway" or "Orlando" I was rather…
1 week ago
Contribute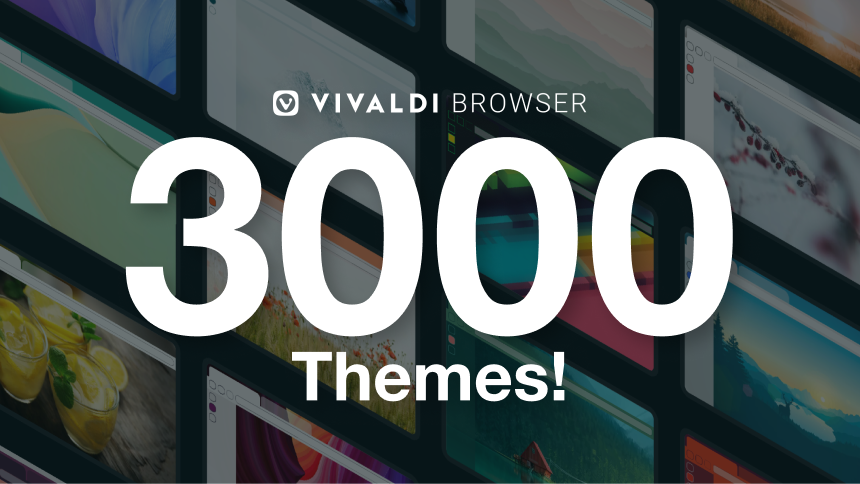 Vivaldi Themes just crossed another significant milestone, and we can't stop shouting about it. Read on to learn more, and share your themes on Vivaldi Social, our Mastodon instance.
Vivaldi is a small company owned by the employees. We have no external investors and we are keeping it that way to ensure that Vivaldi can stay true to our values.
Tip of the day
Tip #168
Choose where you see Vivaldi Mail's unseen message counters and which messages should be included.
Latest Vivaldi versions